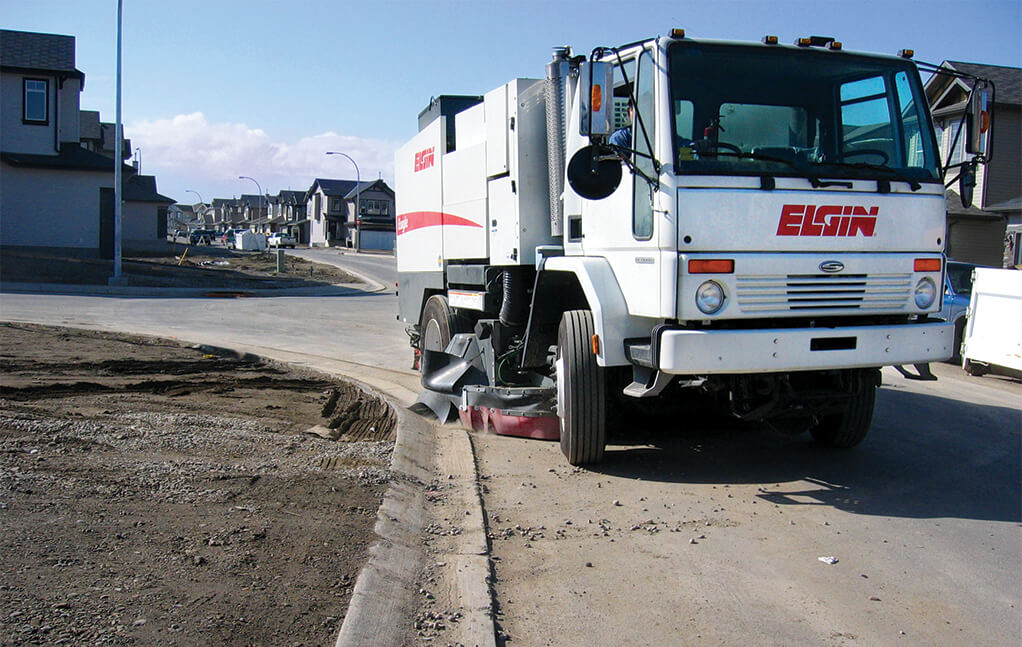 Construction Sweeping and Cleanup
C & D Commercial Services, offers construction sweeping and cleanup services in the Dallas, Fort Worth area. During the construction of a new building, there is a lot of dirt that get tracked out of the job site and onto the surrounding roadways. Cities often require contractors to keep these public roadways free of debris for the duration of the project. C & D offers roadway cleaning services around construction sites on a repetitive basis so that you can keep the roadways surrounding your job site clean and keep the city off your back.
Once construction is complete, the site must be cleaned and prepared for new tenants and the parking lot must be cleaned so that you can apply parking lot striping. Mud, landscaping dirt, mortar, gravel, screws and wood must all be cleaned up . Often, any dirt on the parking lot has been rained on and compacted by construction equipment driving over it daily. Our broom sweeper truck is capable of sweeping this dirt and picking up heavy items such as screws and pieces of wood.
We use an Elgin Eagle broom sweeper for construction sweeping and cleanup. This sweeper is one of the largest sweepers on the market and it is designed for heavy-duty clean up of dust, dirt and waste found on construction sites and roadways. Whether you need one-time clean up or recurring services, we're here to help. We can often accommodate emergency sweeps on short notice.
Be sure to check out our other services such as: