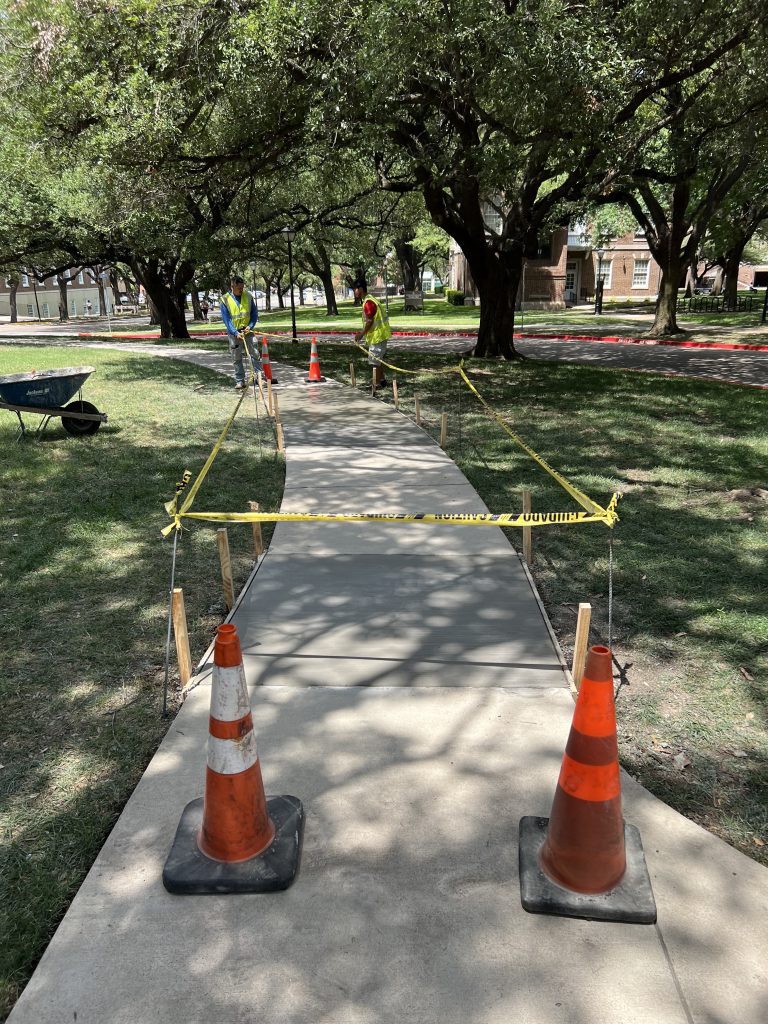 Sidewalk Repair Services in Dallas and Fort Worth
Sidewalk repair is an important part of property management. Owners and property managers are always on the lookout for trip hazards on their properties. These properties are open and their tenants, so the owner has a duty to keep the property free of dangerous conditions. An uneven sidewalk is a common cause of slip and fall lawsuits that can expose the property owner to millions in potential liability.
Keeping sidewalks free of trip hazards can be a challenge in the Dallas, Fort Worth area because of our soil and weather. We have expansive clay soil that expands when wet and contracts when dry. We usually have a wet spring that saturates the soil followed by a long hot and dry summer. This causes the ground to move and cracks and uneven control joints to form on sidewalks. To make matters worse, contractors sometimes will skimp on sub base or rebar, which makes the sidewalks more susceptible to failure. There are several methods we use to repair sidewalks.
Remove and Replace Sections of the Failing Sidewalk
The most common and effective way to repair sidewalks is by cutting out the failing part of the slab. We then fix the sub base, add rebar and attach it to the existing slab, and then pour back using high psi concrete mix. This will provide you with the strongest repair and will fix underlying sub base issues if that was the cause of the failure.
Grind Down the raised portions of the sidewalk.
There are some situations where the movement of the sidewalk is minimal but just enough to create a trip hazard. This can commonly occur where the sidewalk meets a curb line. In these situations, we can use a large grinder with a diamond blade to grind down the raised portions of the concrete to remove the trip hazard. Grinding is usually a temporary fix.
Mud Jack the sunken portions of the sidewalk.
Sometimes, you can inject a special mud underneath the sidewalk slab to raise it up. This is called mud jacking. Mud jacking is commonly used when in difficult to access places or where a sidewalk is in a spot that is difficult to repair without damaging adjacent areas. Mud jacking is usually a temporary fix because you are not addressing the underlying cause of the concrete moving.
C & D Commercial Services offers sidewalk and concrete repair services all over the DFW metro area. We focus on commercial, industrial and institutional properties.
Contact us if you would like us to come out and give you a free sidewalk repair quote.