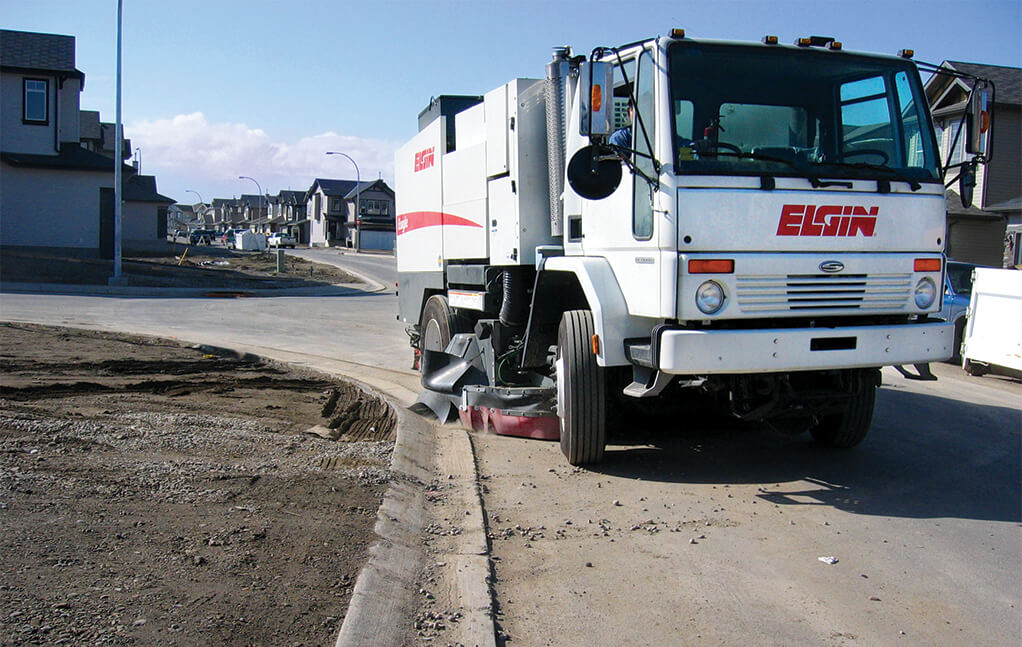 City sweeping services in North Texas and East Texas. C & D Commercial Services has a fleet of street sweepers to assist municipalities of all sizes with their street sweeping needs. Our city sweeping services includes both one-time sweeps and regularly-scheduled sweeping programs. We also do event cleanups both before and after public events such as festivals and parades.
City Sweeping Trucks
For municipal sweeping, we use large sweeper trucks designed to sweep roadways. These trucks specialize in cleaning up debris that collects along curbs as well as gravel, dirt, sand and other debris that collects in the road, they are large, powerful, efficient, and can store a large volume of collected debris. We use two types of sweepers for city sweeping: a Tymco 600 and Elgin Eagle.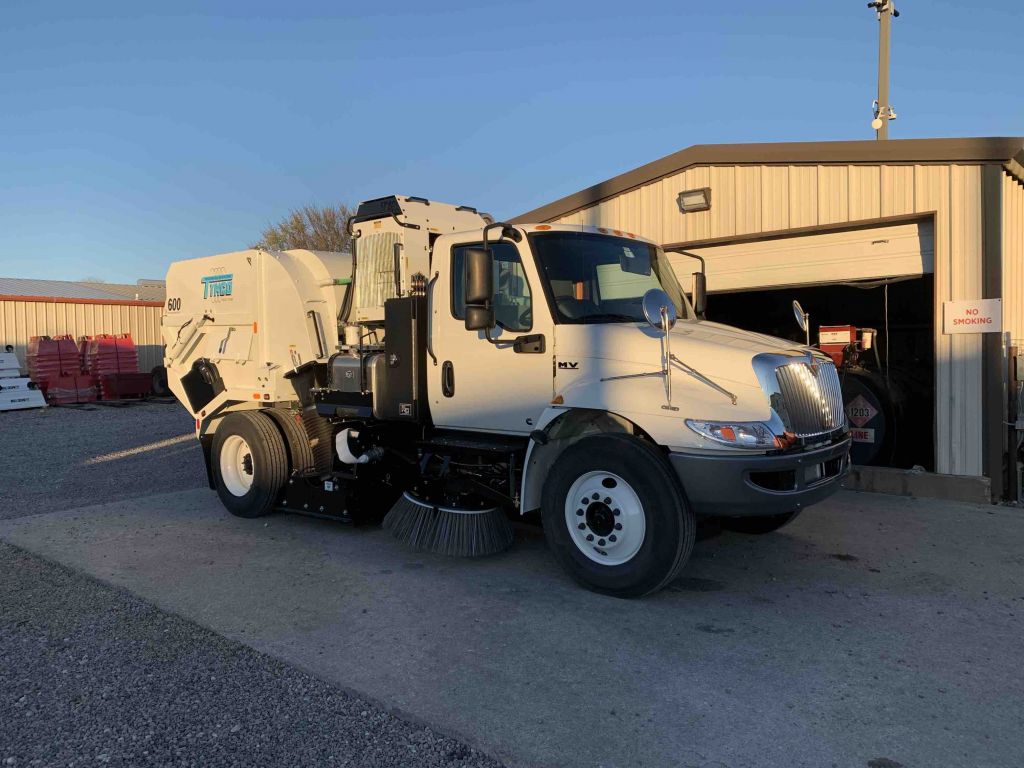 Pricing for City Sweeping
Our sweeping prices will depend on a number of factors such as the type and volume of debris we are cleaning up, whether the sweeping will be a one-time cleanup or a repetitive cleanup, travel time to and from a dump site, ease or difficulty of access and whether the sweeping needs to be after-hours or during the day. For repetitive street sweeping, we will usually charge by the curb mile. One-time cleanups and other applications will usually be based on the amount of time it takes us to clean the area up.
Municipal Airport Sweeping
We can sweep municipal airport runways, taxiways, tarmacs and hangar areas to keep your airport clean and free from debris that could possibly damage planes or obstruct a runway. We offer both one time and repetitive sweeping programs.
Other Services
C & D Commercial Services offers a wide variety of pavement and exterior building maintenance services, including power washing, parking lot striping, concrete repair, window cleaning and more. Find out more about the other services we offer.
Our Service Area
Our service area includes most of North and East Texas. Pretty much anywhere within 150 miles of the Dallas, Fort Worth area and possibly farther deepening on the size of the job.
Contact Us for a Quote
If you are looking for a quote for City or Airport sweeping, contact us via email or phone and we will work with you to create a proposal that accommodates your needs.