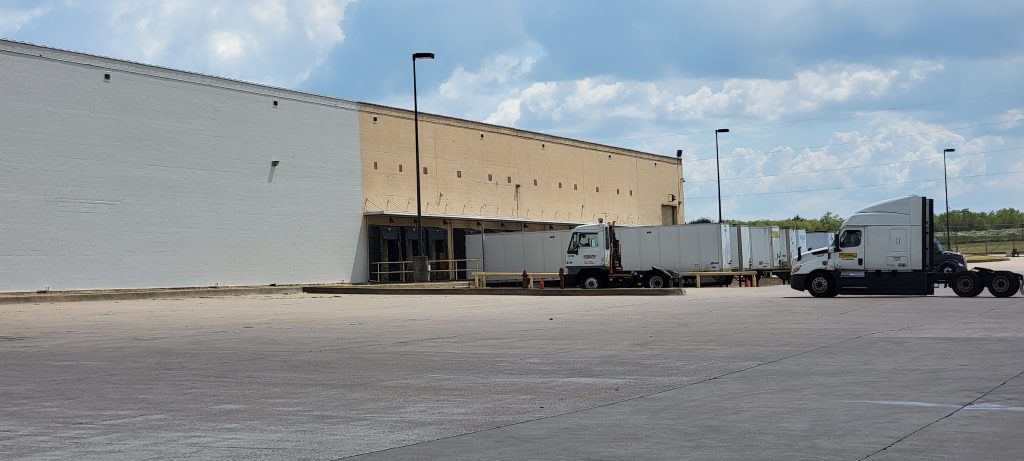 Exterior painting is an important part of commercial building maintenance. Paint provides aesthetic value to the property, protects and preserves the building envelope, provides a water and moisture barrier that protects the interior construction of the building, and reduces the chances of mold growing behind wall cavities. Exterior paint can also be used for concrete waterproofing.
Paint Prep is the Most Important Thing
Prepping an existing surface is the most important part of a paint project. Without a properly-prepped surface, the new paint will not form a good bond to the surface it is covering. Without a good bond, it doesn't matter how good the paint is or how good the workmanship is – the paint is going to peel off prematurely. Prep is particularly important in exterior painting because the paint will be subject to moisture, weather, and temperature extremes.
Types of Paint
They type of paint used in exterior painting is also important. It should be specifically designed for exterior use. The paint needs to be suitable to the type of surface that needs to be painted, whether it is masonry, wood, metal or a composite material. It also needs to be suitable to the location it is going such as the sunny side of an exposed wall, the interior wall of a parking garage, a particularly wet area, etc.
Exterior Paint Quality
The quality of the paint should be good. You usually get what you pay for. A cheap product will not last as long and may fade over time, causing you to prematurely spend more money to repaint.
C & D Commercial Services specializes in painting commercial properties. We focus on a providing a well-prepped surface for the new paint to stick to and we provide a high-quality paint that is suitable to the situation.
If you are looking for a an experienced exterior painting contractor, contact C & D Commercial Services. We have been providing exterior commercial property maintenance services since 1981 in the Dallas and Fort Worth area.