Concrete Repair Work in Rowlett, TX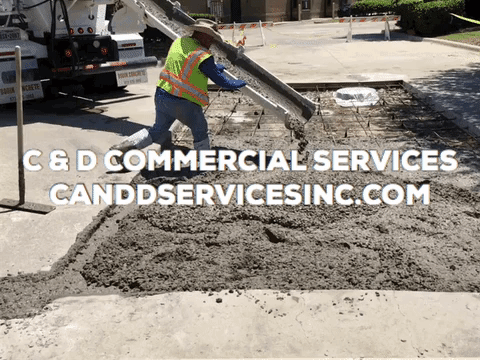 Here are some photos of a concrete repair project we recently completed in Rowlett, TX. On this project, we fixed a several areas where water infiltrated beneath the concrete and washed out the sub-base. This cause the concrete to sink and crack. We also fixed several curbs.
On this project, we cut the bad concrete and rebar out, dug out what was left of the old sub-base and installed a new sub-base. We then drilled rebar into the existing concrete and connected it to new rebar that we installed in the hole. Last, we poured new concrete and finished it out. We had to be careful to pour around several man holes.
C & D Commercial Services has been installing and repairing concrete on commercial projects for many years and we have an experienced crew who can get the job done.
Click here for a quote to get your concrete repaired.
For more information about our concrete services, click here.
Looking for other services? We also do: